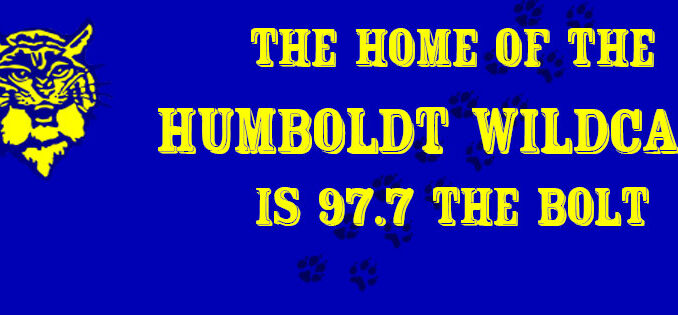 By: Nathan Bloechl — nathanb@977thebolt.com
Humboldt, Iowa — After a strong opening meet for both the Humboldt boys' and girls' cross country teams, both are back in action tonight for a road date at Webster City.
The Humboldt girls, paced by Bryce Gidel's first-place finish, took first place at Mayne's Grove. Gabby Kent, Lauren Erickson, Elizabeth Hildreth and Madeleine Ruzicka each all finished in the top-10.
Humboldt finished 28 points better than IFA/AGWSR and 79 points better than third-place Eagle Grove.
On the boys side of things, the Wildcats were led by junior Joseph Kunert. Kunert took second place overall, falling only to Sam Pedelty of Clear Lake.
Quinton Orr placed fourth for the Cats, while Denny Pederson and Devon Coon finished sixth and twelfth respectively.
Tonight's meet will be held at the Webster City Links Golf Course, the race is set to begin at 5:00 p.m. for both boys and girls.