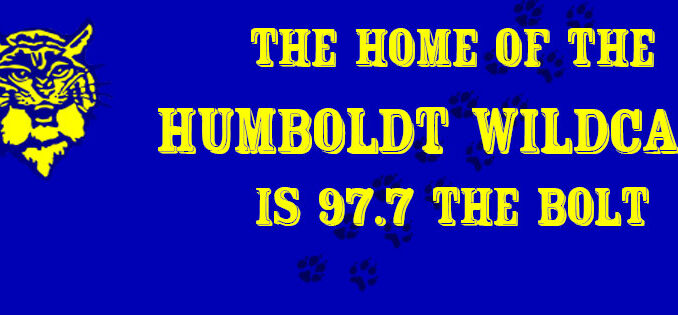 By: Nathan Bloechl — nathanb@977thebolt.com
Humboldt, Iowa — Here is a look at the fall sports getting underway tonight, Friday and Saturday.
Cross Country: The Humboldt Wildcat Cross Country team will open it's 2017 schedule with a dual meet this evening against Iowa Falls-Alden at Mayne's Grove.
There has been a slight time change with the girls opening proceedings at 6:00 p.m., the boys varsity cross country team will then race at 6:30 p.m.
The event was pushed back one hour for both boys and girls.
Football: Humboldt Wildcat Football will kick-off Friday evening at Mason Maach Field at 7:30 p.m. for the home opener against Webster City.
The Lynx are coming off a Class 3A State Runner-Up finish last year and defeated Humboldt 55-14 in the first game last year.
The freshman team will play at 4:45 p.m. Friday night.
Volleyball: Volleyball will open their season Saturday morning with a very intriguing field of competitors for their home tournament. The field includes:  Emmetsburg, Fort Dodge, Grand View Christian, Kuemper Catholic, South Central Calhoun and Spirit Lake.
The tournament will begin at 9:00 a.m. at Humboldt High School. The freshman team will be in action at the same time at Dike-New Hartford.