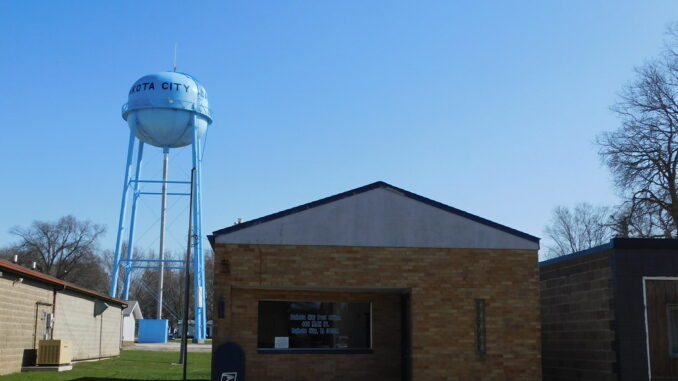 By: Jacob Sexton — jacobs@977thebolt.com
Dakota City, IA — The Dakota City City Council met at the municipal building for their monthly meeting.
In a meeting that only lasted 10 minutes, the council approved the consent agenda of the clerks report, previous minutes and bills.
In old business, the council received an MSA Professional Services update on the Dakota City water treatment project. No official action was taken.
In new business, a premium renewal was approved for Abens Marty Curran Agency, and a slip lining bid for Hydro Klean in the amount of 36,555 for 1232 square feet of slip lining.
No action was taken on the Dakota Heights lots as the issues was said to be resolved on its own, or the city property by the new well on 4th Street South as they are awaiting a full assessment before action.
No comments were given by the council and the meeting adjourned after 10 minutes of conversing.