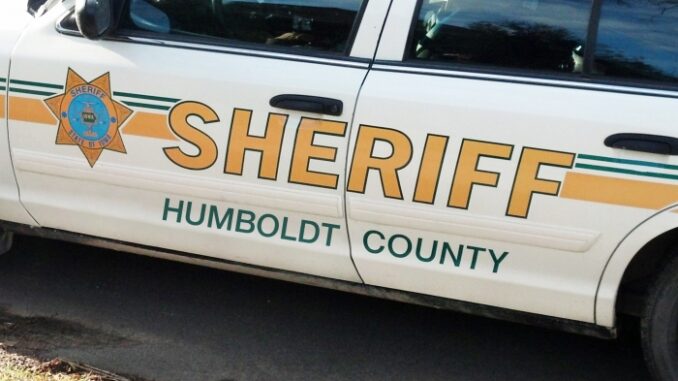 By: Jacob Sexton — jacobs@977thebolt.com
Humboldt, IA — Deputy Tim Fisher responded to a two car wreck at around 5pm on Wednesday night at P29/Florida Avenue and 240th Street.
The accident involved 23 year old Liam Stringer of Gilmore City and 52 year old Marilyn Hanrahan of Panacea, Florida.
Per the police report, Stringer was westbound on 240th street and stopped at the stop sign at Florida Avenue.
Stringer then entered the intersection and was struck on the front passenger side by Hanrahan who was southbound.
Stringer's white pick up truck then spun because of the impact, and Hanrahan's red Ford glanced off, struck a nearby stop sign and phone pedestal after entering the nearby ditch causing $450 in estimated property damage.
Stringer stated that he did not see the oncoming car when he entered the intersection.
Both drivers were uninjured but Hanrahan's Ford Taurus was totaled in the accident and had to be towed from the scene.
Stringer was cited with failure to yield upon entering a highway.
Both drivers were wearing their seatbelts.