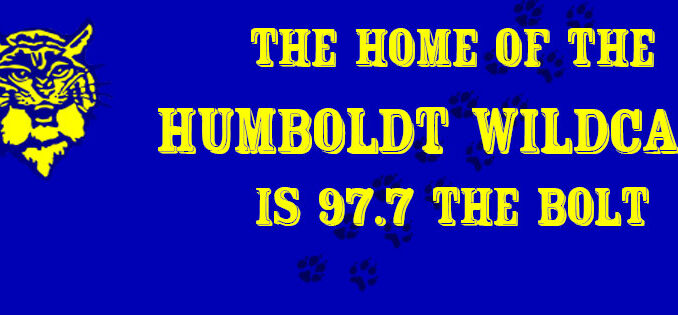 By: Jacob Sexton — jacobs@977thebolt.com
Humboldt, IA — Week 2 of Iowa High School football is tonight as Humboldt will try to rebound against Garner Hayfield Ventura.
The Wildcats were clobbered in their opening game against Algona 61-27 as Wyatt Wegener finished with over 300 total yards and five touchdowns.
Humboldt did have some bright spots in the game offensively as Jamie Heinz finished with 153 yard on 21 carries and one touchdown.
Jake Thurm had a strong game for his first start going 13/21 237 yards three touchdowns and two interceptions with one touchdown being a 69 yard catch and run to Caiden Baker.
Garner Hayfield also enters this game at 0-1 after losing their home opener to West Hancock 48-26.
Humboldt beat the Cardinals 7-0 last year on the road and will try to repeat that performance in front of the home crowd.
It's the first home game of the season for Humboldt tonight at Mason Mach Field against Garner Hayfield Ventura at 7:30.
We will have live coverage of the game right here on KHBT, starting with pregame at 7pm.