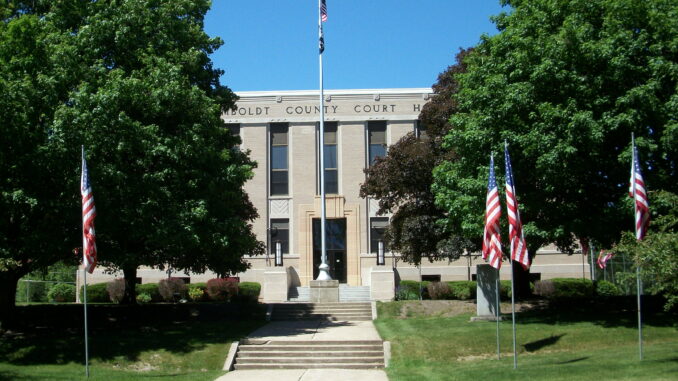 By: Jacob Sexton — jacobs@977thebolt.com
Dakota City, IA — With Election Day around the corner, KHBT stopped by the Humboldt County Courthouse to speak with County Auditor Peggy Rice about the process for this year's election.
For those making their way to the ballot box, one will need either a driver's license or a state issued voter ID card.
Those wanting to vote before November 5th need to do so by tomorrow as the deadline is until the end of the day which will make it easier for those heading to the ballot box as their information will be in the system when they show up, but will need additional information that can prove residency if anyone so chooses to do same day registration.
For those that don't know where they are supposed to vote, there is an easy way to do so online as you can go to the Secretary of State's website and click the link here to do so.
2019 will be different this year as elections have been combined for school district and city seats and Auditor Rice wants to reiterate how important it is to know your correct voting location but it will be easier moving forward after the state mandate that makes voting the locations the same for every election in the future.
As for those living in Gilmore City and LuVerne it'll be important to check where your voting location is as it could change depending where you live in the town with some residents having to vote in either Kossuth, Pocahontas, or Humboldt county depending on location.
Election Day is Tuesday, November 5th and for those with any questions you can contact Peggy Rice at the Auditor's office in the Humboldt County Courthouse at 515-332-1571.