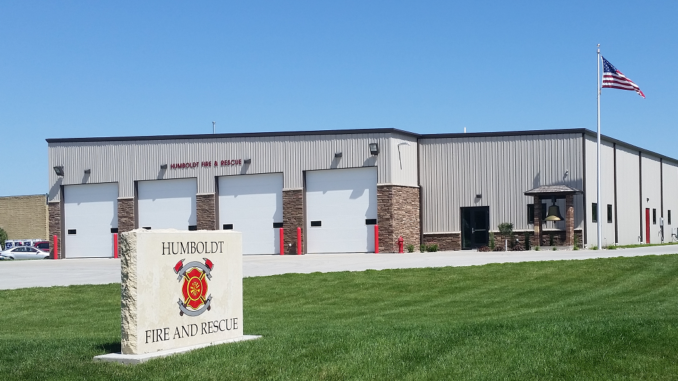 By: Jacob Sexton — jacobs@977thebolt.com
Humboldt, IA — Late Tuesday night and into early Wednesday morning Humboldt dispatch was called to the scene of a fire on 8th Street North.
Dispatch was notified of the burning building by a passing bystander and when the first responders arrived on the scene the back of house was engulfed in flames.
No one was injured in the fire as Humboldt Fire and Rescue was able to get the fire under control in about five minutes.
One of the occupants of the home smelled light smoke in the home, but couldn't find the source until they were notified their home was on fire from the outside.
Fire Chief Jim Gronback explained the events of the fire with how it did significant damage to the area around the chimney as that was the cause of the fire.
An opening in the chimney allowed an ember to get into the blown insulation in attic which cause the flames to catch over time.
Light smoke damage was done throughout the house.
The firemen were on the scene for about an hour and 45 minutes before cleaning up.
Gronback stated that in order to help prevent something like this happening to your home is to have regular inspections on your smoke detectors and chimneys to insure there are no defects.