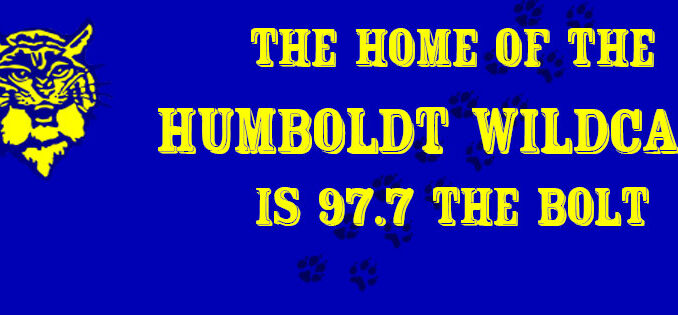 By: Jacob Sexton — jacobs@977thebolt.com
Humboldt, IA — Humboldt couldn't quite pull the upset on Friday night, as #5 Dallas Center Grimes escaped with a 17-12 win on homecoming night at Mason Maach Field.
Jamison Heinz carried the load offensively with 24 carries for 209 yards and 2 touchdowns, including a 67 yard touchdown in the 4th quarter that pulled Humboldt within a score.
The Wildcats couldn't convert a 4th and long on the Mustang side of the field with under two minutes to play which resulted in Dallas Center Grimes running the clock to end the game.
The Mustangs had a 100 yard night from junior running back Luke Busby who had 116 yard on 31 carries.
Junior quarterback Ty Walker threw two touchdowns to help give DCG their 5th straight win.
Humboldt goes to 1-5, 1-1 in district play and play Webster City at home for Senior Night on Friday.