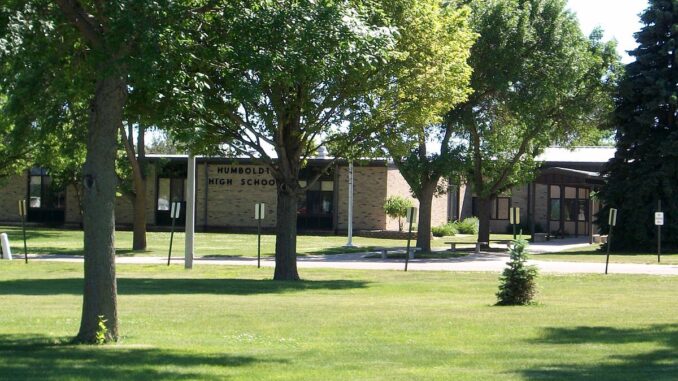 By: Jacob Sexton — jacobs@977thebolt.com
Humboldt, IA — The Humboldt Community School District conducted a work session on Monday at the Humboldt Administration Office.
Robert Myott, Janell Smith, and Brody Clark were present with Kyle Kluender and Suzanne Newton not present.
The work session included multiple policy reviews which included legal status of the school district, organization of the board of directors, organizational meeting procedures, vacancies, treasurer, annual meeting, meeting notice, quorum, open meetings, board of directors records, board of directors member development and training, code of professional conduct and ethics regulation, school bus safety instruction, and school bus passenger restraints.
The High School Language Arts Team along with Beth Short, Rodd Mooney, Shelby Quade, and Emily Wiebke presented information on a proposal for changes to the English Language Arts program.
Also, Superintendent Darling discussed a web filtering company called BARK, seat belts on school buses, a night activity bus to Renwick, a possibility of opening another position for a kindergarten teacher since enrollment is up, branding use of the Wildcat logos and colors, and the 2018-19 Audit.
The meeting then adjourned.