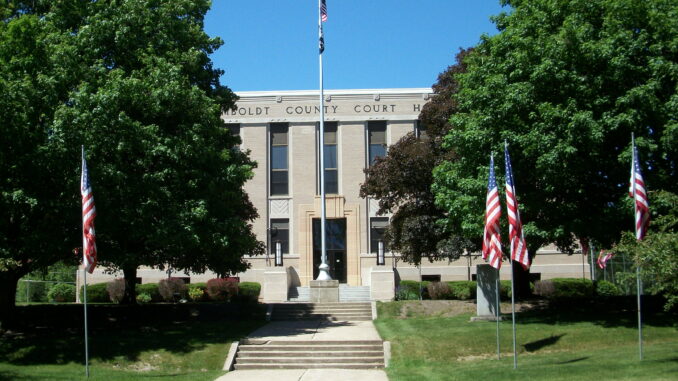 By: Jacob Sexton — jacobs@977thebolt.com
Dakota City, IA — The Humboldt County Supervisors met for their weekly meeting at the Humboldt County Courthouse.
There was no one present for public concerns so the board moved into a meeting about Humboldt Rec Center memberships.
An update was given on usage and if the county members would like to re-up their memberships for next year.
The board agreed to send out a notice to all department heads to ask employees if they would like another year membership.
The deadline to renew their memberships is November 15th and the money used for the memberships is not taxpayer money.
Also, if any person turns 65 during their year membership at the rec center they will automatically qualify for the reduced senior rate.
Supervisors then went into their committee reports and District 1 member Bruce Reimers mentioned that the food pantry is looking for donations as a shortage has caused the pantry to use their own funds to purchase food.
Reimers wanted to let the public know to encourage businesses to have food drives or citizens donate in order to help the food pantry.
Lastly, a review was held on a payment of $63,616.80 to Murphy Tower for the tower project.
The members approved the payment and it will be put into county claims for next week.
All members were present at the meeting besides District 2 representative Sandy Loney.
The meeting then adjourned around 9am.