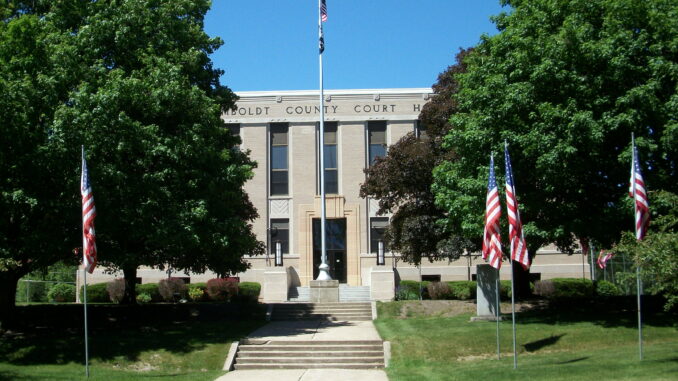 By: Jacob Sexton — jacobs@977thebolt.com
Dakota City, IA — If you're looking for a way to learn how to participate in this year's Iowa caucuses, there is a way to do so on Sunday as the Humboldt County Democrats will be hosting a session in which the caucus process will be taught from 1pm to 5pm at the Humboldt County Courthouse.
Jim Sayers is one of the people in charge of the event and he explained more about how the event works and how important Iowa is whenever it comes to caucus night.
He says that the process works by people moving into focus groups with other people and whenever people do move into these groups they can still change their mind before they get a full head count.
Also, Sayers says that for how well candidates do in the Iowa caucus, it usually reflects their performance nationally.
With the difference of voting by physically moving into certain groups, and not just pushing a button on a screen, Sayers says that it can make for interesting moments and conversations with your fellow Iowan as minds can be changed and it gives you a chance to sell other people on why your candidate is the best or for your mind to changed as well.
The Iowa caucus tutorial for Humboldt County will be this Sunday from 1pm to 5pm at the Humboldt County Courthouse.
Iowa's presidential caucus will be on February 3rd, 2020.