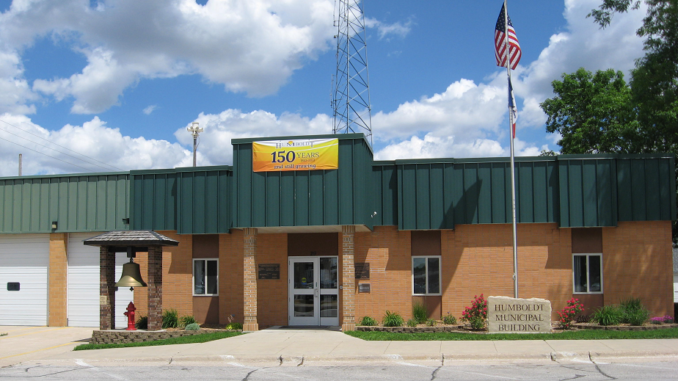 By: Jacob Sexton — jacobs@977thebolt.com
Humboldt, IA — The Public Safety Commission met for their monthly meeting yesterday morning at the Humboldt Municipal Building.
The commission didn't have enough members present to officially pass motions but did discuss all topics on the agenda.
In old business there was an update on the tower project for the LEC and the commission is currently seeking a company to mount the dish on top of the tower as the structure has been completed by Murphy Tower.
Also, the commission says that the wiring needs to be completed and needs to find a company to complete that work as well.
Murphy Tower and Motorola have allegedly had disputes and miscommunication during the process and a new project manager has taken over the tower being worked on in Humboldt by Motorola.
The commission is hoping to meet with the new individual in the coming weeks to plan a course of action to get the dish on the tower relatively soon.
Sheriff Dean Kruger gave an update on the parking lot project behind the LEC and he says that Jim Gronback is currently waiting on the intersection of 5th avenue and Sumner to be cleared for passage in order to start work on the parking lot.
Kruger says it should only take Gronback about a week to complete but he can't start until the construction is done on the intersection.
In new business, the final invoice was discussed from Murphy Tower in the amount of $63,616.80 and a possibility of an unnamed individual becoming the Animal Control Officer for the city.
However, no official action was taken as Rick Pederson and John Sleiter were not present.