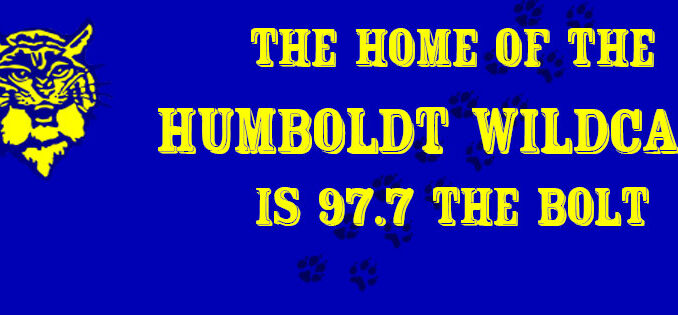 By: Jacob Sexton — jacobs@977thebolt.com
Carroll, IA — KHBT will have live coverage of Humboldt football taking on Carroll tonight on the road.
Humboldt is coming off another close loss as they fell to Webster City last week 27-21 on Senior Night.
Jamison Heinz had another strong showing, rushing for 121 yards on 23 carries and scoring two of Humboldt's three touchdowns.
Carroll comes into this game on a three game win streak having won last week on the road against Perry 49-0.
The Tigers are a perfect 3-0 in District play as they beat Webster City back in Week 5 28-13.
Carroll features a fairly balanced attack with 927 yards passing from quarterback Colby Vincent and two 350+ yard rushers in Korey Nieland and Ryan Johnston.
However, the Tigers problem has been turnovers as they have eight interceptions on the season but also facing a tough non-district schedule didn't help either as they played previously ranked Fort Dodge and current #10 in 3A Glenwood which both resulted in losses.
Humboldt's offense will once again be key as the Wildcat defense has been exceptional over their past three games allowing just 16.7 PPG, but have only scored 13.3 PPG.
Pregame will be at 7 with kickoff at 7:30 for the second to last game of the 2019 regular season.
It's 1-6 Humboldt and 4-3 Carroll tonight at 7:30, and you can listen to it right here on The Bolt.