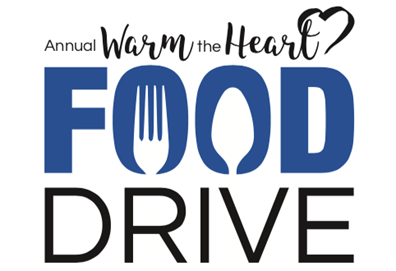 Humboldt, IA – the Warm the Heart Food Drive achieves their goal to fill the ambulance.
On Wednesday, Feb. 12, Humboldt County Public Health held their annual Warm the Heart Food Drive. Joleen Sernett says approximately 2,708 items were loaded onto the ambulance this year.
The Humboldt County Memorial Hospital department that brought in the most items is the ER who brought in a total of 462 items. In second is Public Health with 200 items and third is EVS with 154.
The Local Business who brought in the most items were Pricision Pulley & Idler Group with 309 items. In second is Mease & Taft with 221 items and third is Bank Iowa with 167 items.
Mardi Ratzlaff of HCMH says "we would like to extend a big thank you to everyone that participated in the Food Drive. We would also like to thank everyone at Humboldt County Public Health for organizing and promoting this event, our maintenance, transportation and ambulance department for helping with pick-ups and all of our staff, departments, families and local businesses that donated to this great cause". She concludes with says this was truly a heart-warming act of kindness to help our local families.