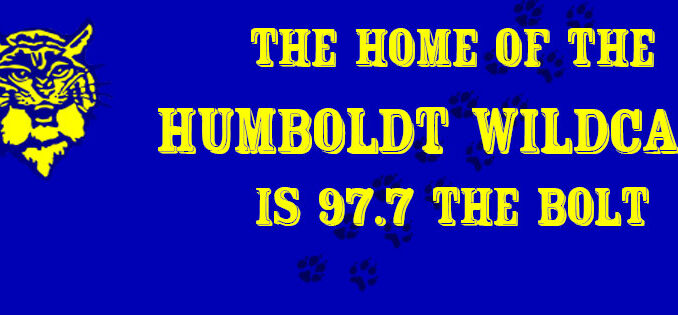 By: Jacob Sexton — jacobs@977thebolt.com
Humboldt, IA — It didn't take long for the Humboldt Wildcat softball team to get their 5th conference win of the season as they downed Iowa Falls-Alden 12-0 in 3 innings to improve to 14-1 on the season. It's the 7th run rule win for the Wildcats this year.
The game only lasted 54 minutes as they used 11 batters and 8 runs in the second to bury the Cadets. 8 of the 9 starters reached base and Addie Thompson went 3 for 3 with 3 RBIs. Ellie Jacobson needed less than 40 pitches as she struck out 3 and gave up 2 hits in the 3 innings of work. Humboldt softball now travels to Forest City tonight at 6pm.