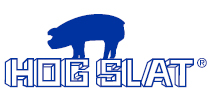 Jan
26
Sun
Pancake Breakfast
Jan 26 @ 9:00 am – 11:00 am
On Sunday, January 26, the St. Mary school board will be kicking off Catholic Schools Week with a pancake breakfast served by Chris Cakes in the Parish Center, serving from 9:00 to 11:00 am.
This is a free will donation and will go towards a scholarship(s) for a high school senior that is a parishioner and attended St. Mary Catholic School.
Feb
7
Fri
Lion's Club Soup Supper
Feb 7 @ 5:00 pm – 7:00 pm
The Humboldt Lion's Club is having their annual Soup Supper on Friday, February 7th. This year, the proceeds go to help fund the new ambulance at HCMH. They will be serving Chicken Noodle and Chili on Friday night February 7th from 5:00 to 7:00 at Our Saviour's Lutheran Church. The cost is $8 for adults and $4 under 12 years old. Get your tickets from any Lion's member. Carry outs will be available.
Feb
9
Sun
Eagle Scout Luncheon
Feb 9 @ 1:00 pm – 3:00 pm
Are you an Eagle Scout with a connection to Humboldt County?  If so, you are invited to a luncheon in your honor sponsored by Humboldt's Boy Scout Troop 108.  Mark you calendars for 1:00 pm on Sunday, February 9th at Faith United Methodist Church in Humboldt. Reservations may be made by calling 515-890-3301 by January 25th.