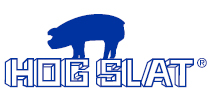 Nov
29
Fri
Kiwanis Christmasland
Nov 29 @ 8:30 pm – Dec 23 @ 9:30 pm
Kiwanis Christmasland located south of Humboldt City Hall is open for the season on Friday, November 29 through December 24th.  Evening hours are 6:30 to 8:30 pm and weekend hours are 2:30 to 4:30 and 6:30 to 8:30 pm.  Christmasland will be closed on December 2nd thru the 4th and again on December 9th.  This is a free attraction and donations are welcome.  Call Dave Lee at 515-890-0116 to arrange a group tour.
Dec
8
Sun
Tour of Homes
Dec 8 @ 2:00 pm – 6:00 pm
The Humboldt Area Arts Council presents the Tour of Homes on Sunday, December 8th from 2:00 to 6:00 pm.  The tour includes 5 homes, a ginger bread man contest, soup while supplies last and drinks for purchase.  The cost is $15 and will start at the Humboldt Area Arts Center in downtown Humboldt.  Please check in early for this event.
Dec
9
Mon
Spaghetti Supper
Dec 9 @ 5:00 pm – 7:00 pm
The Humboldt 7 O'Clock Kiwanis is having their annual Spaghetti Supper on Monday, December 9th from 5:00 to 7:00 pm at Our Saviour's Lutheran Church in Humboldt. The cost is $8 for adults and $5 for children 12 and under. Tickets may be purchased at V & S Variety or any member of the Humboldt 7 O'Clock Kiwanis.