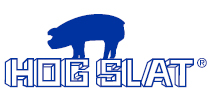 Feb
10
Wed
Annual Warm the Heart Food Drive – HCMH
Feb 10 @ 7:00 am – 3:00 pm
Help Us Fill the Ambulance – Wednesday, February 10th from 7am-3pm
Donations may be dropped off at Humboldt County Public Health (located between Surgery Center and Springvale Assisted Living)
If you are a Local business and would like to schedule a pick-up, please call 515-332-2492. Any donations that will not fit in our bus(pallets) need to be taken directly to the food pantry.
HUMBOLDT COUNTY FOOD PANTRY ITEMS IN HIGH NEED:
Toilet Paper – Shampoo/Conditioner – Laundry Soap – Dish Soap – Tampns/Pads – Deodorant – Any non-food basic essentials – Canned Fruit/Vegetables – Canned Chicken/Ham/Tuna – Instant Potatoes – Hamburger Helper – Peanut Butter/Jelly
PLEASE, no expired items or items with a broken seal. Monetary donations are ALWAYS welcome. If you have any questions contact Marie or Becky with UDMO – 515-332-3631
Feb
25
Thu
2020 HCMH Wellness Screening
Feb 25 @ 6:30 am – 8:30 am
2021 wellness screening_flyer_feb 25
COMMUNITY WELLNESS SCREENING
tHURSDAY, February 25th 6:30-8:30 AM
HCMH Foundation Conference Room (2nd floor)
LAB SCREENINGS AVAILABLE FOR THE FOLLOWING:
WELLNESS PROFILE………………………..$25
•Lipid Profile & Blood Sugar includes total Cholesterol, HDL, LDL, &
triglycerides
WELLNESS PROFILE PLUS………………$40
•Currently includes: Hemogram, Blood Sugar, Creatinine, GFR,
Potassium, Calcium, Total Bilirubin, Total Protein, Uric Acid, Cholesterol, HDL, LDL
Calculated, Triglycerides and ALT (Kidney and Liver Function Tests)
HEMOGRAM………………………………….$20
•Screen for anemia and infection
CARDIO CRP TEST…………………………$30
•Blood test for systemic inflammation and a predictor for coronary heart disease
PSA……………………………………………….$40
•A screen for prostate Cancer that is recommended for men over age 50 or those
with family history
TSH …………………………………………………$35
•A sensitive test for thyroid functions
HEMOGLOBIN A1C ………………………..$25
•Test to screen for Diabetes. Estimation of average
blood sugar levels in the preceding 3-6 months.
HEPATITIS C ANTIBODY………………………………………$25
•Recommended by the CDC for all persons born between 1945-1965 who are at
higher risk of being infected in the 70's-80's-90's with the virus
BLOOD PRESSURE……………………………NO CHARGE
VITAMIN D TEST…………………………………$65
•Vitamin D is a hormone produced by the skin, carried by the
bloodstream to the liver then processed by the kidneys. Vitamin D helps absorb calcium from the
intestines and promotes bone mineralization. Vitamin D deficiency may lead to a variety of
disorders, such as osteoporosis
BLOOD TYPE ABO type- RH type…….……$20
COLORECTAL SCREENING…………………..$15
•A take home kit to detect hidden blood in the stool which is an early warning sign of
colorectal disease
BODY COMPOSITION…………………………………….$15
Body composition, % body fat, hydration status, predicted muscle mass, BMI
• Individuals should be fasting; no solid or liquid food for 12 hours prior to the screening.
Water and medications should be taken in normal amounts.
• Payments due at the time of service; insurance will not be billed.
• Refreshments served.
Mar
22
Mon
Stroke & Vascular Check – Humboldt County Memorial Hospital
2021 Humboldt Stroke Screen flier_March 22
Screenings offered at the Humboldt County Memorial Hospital on Monday, September 23rd. To make an appointment call Trinity Healthy Living at 515-574-6505.
Stroke Screen – $35
Abdominal Aortic Aneurysm Screen – $35
Peripheral Vascular Disease Screen – $35
Osteoporosis Screen – $35
The cost for all 4 screens – $115
NO MEDICARE, MEDICAID OR PRIVATE INSURANCE ACCEPTED