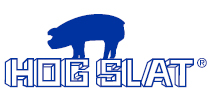 Mar
1
Sun
NEW START BETTER HEART WALK/RUN – HCMH
Mar 1 @ 1:00 pm – 3:00 pm
Let's Celebrate Cardipulmonary Rehab Weeks and join us for the NEW START BETTER HEART WALK/RUN on Sunday, March 1st from 1-3pm at the Humboldt Recreation Center. Cost is $10 per person (Payable at the door by cash or check made out to the HCMH Foundation. Proceeds from this event will go to a NEW Glucometer for the HCMH wellness hub.
1st 50 People to arrive receive a FREE Gift.
All participants will be entered to win door prizes (you do not need to be present to win)
Participants of Mission slim Possible earn 5 bonus points for attending the New Start better Heart walk/run.
If you have any questions call 515-32-4200
Mar
20
Fri
Meals from the Heartland
Mar 20 @ 8:00 am – Mar 21 @ 4:00 pm
Come be a part of the Humboldt County Meals from the Heartland millionth meal packaging event!  This event will take place on March 20th & March 21st at Our Saviour's Lutheran Church Fellowship Hall.  Humboldt County Meals from the Heartland needs your help on packaging meals and donations. Please contact Allen or Jan Goche at 332-2159 for more information or to volunteer, donate, or both.
Apr
16
Thu
Women's Health Night Out

@ River Valley Orchards & Winery
Apr 16 @ 4:00 pm – 8:00 pm