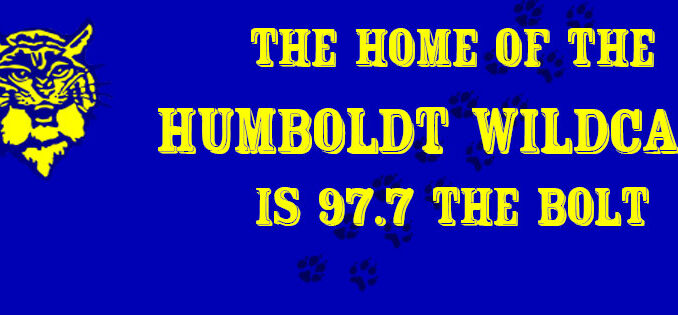 By: Jacob Sexton — jacobs@977thebolt.com
Humboldt, IA —  It didn't take any time for Humboldt softball to avenge their first conference loss of the season as they drummed 1A #9 Bishop Garrigan 9-0 after falling to #3 in the recent release of the new 3A softball polls.
All nine starters reached base and eight of the nine starters scored. Carlie Thompson went 3 for 4 with 3 RBIS and Kendal Clark also went 3 for 4 with a double and an RBI. Humboldt finished with 15 hits as they move to 18-2 on the season. Ashlyn Clark went to bat three times and came up with 2 hits and an RBI after she knocked in her sister Kendal with a bunt in the 3rd. Humboldt blew the game open in the 3rd by scoring four runs in the inning. The Wildcats didn't score in only two of the seven innings played.
Next up is 4A #14 Boone tonight on the road.