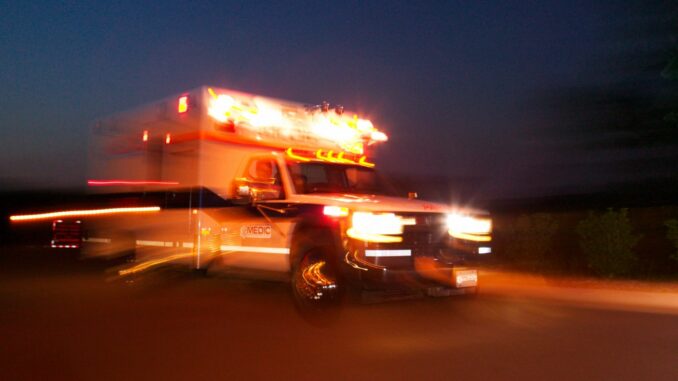 Humboldt, IA – Humboldt County Memorial Hospital will be having their annual event.
On Saturday, January 18th the 17th Annual Foundation Founder's Event will be going on at the Humboldt County Fairgrounds Event Center.
The Event will feature Bob Stromberg, comedian and co-author of Triple Espresso a Highly Caffeinated Comedy. Stromberg has received accolades from Comcast, Sony and EMI and helped acountless nonprofits like the American Cancer Society and The American Brain Tumor Associating. Stromberg will take the stage at 8pm.
Live music will include Duo Chris Ranallo and Micah Wagner from the band Decoy. The duo are currently based in Des Moines but they are originally from Algona.
There will also be a social hour, meal and cash bar starting at 6pm. General Admission is $50 per person and Reserved Seating is $60 per person. Mardi Ratzlaff of Humboldt County Memorial Hospital says that ever year the events proceeds go to the hospitals biggest needs. This year the proceeds will go towards the hospitals new ambulance.
Ratzlaff says the new ambulance has a truck chasse (as opposed to a van chase) and is much larger than the others in use by the hospital. The ambulance is also four wheel drive, making it easier to drive in winter weather conditions. "The striker bed that is on the back of it is also battery operated so the actual EMT or your medical personnel don't have to lift the patient into the back of the ambulance" she says. This helps staff avoid injury while on the job.
Ratzlaff says the ambulance is already on sight and helping save lives in Humboldt County today.
200 tickets have already been sold for the event. You can purchase tickets or make a donation by going online to Humboldthospital.org.