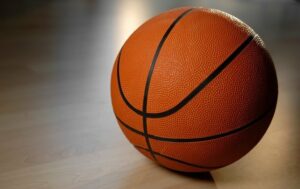 By: Donovan W. Mann – donovanm@977thebolt.com
Humboldt, IA – Humboldt High School basketball takes both games in a double header vs Hampton-Dumont-CAL.
On Tuesday, Jan. 28, Wildcats girls and boys basketball picked up wins over the Bulldogs.
The girls team won by a final score 65 to 50. The whistles came fast and furious in the 2nd half as both teams entered the bonus with 2 minutes left to go in the 3rd quarter. The Bulldogs got within 3 by the end of the third quarter but a 24 point 4th quarter helped propel the Wildcats to Victory. Humboldt was led by Kendal Clark with a double-double of 20 points and 11 rebound. Mady Lange also had 15 points.
The boys team won by a final score of 79-48. The Wildcats came out of the locker room with hot shooting from the field to overwhelm the Bulldog en route the dominate Tuesday night performance. Jacob Thurm finished the day with 24 points to lead the Wildcats while tying his own school record for 3 pointers in single game at 8.
Humboldt Wildcats basketball returns to action Friday night for road games against Clarion-Goldfield-Dows.