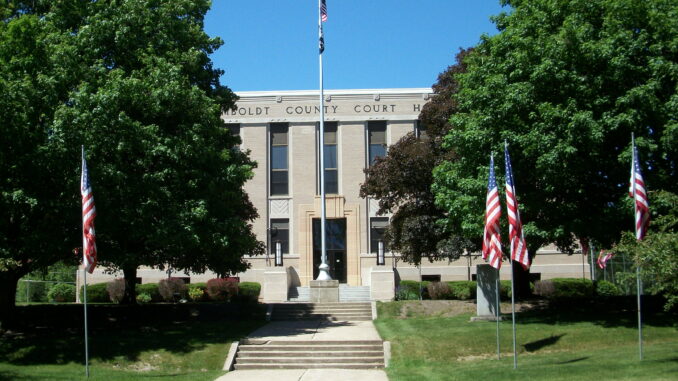 By: Donovan W. Mann – donovanm@977thebolt.com
Dakota City, IA – Two new janitors are joining the staff at the Humboldt County Courthouse following approval of the supervisors.
The Humboldt County Board of Supervisors is welcoming two new custodians to the Humboldt County Courthouse following approval during their most recent meeting. On Monday, July 27, during the meeting of the board they motioned to approve the hiring of a new full time and part time custodian at the courthouse in Dakota City.
The new full time custodian is Arturo Marquez. The new part time custodian is Paul Larson. The new hires were approved unanimously by the board of supervisors with a six month orientation period pending they both pass their pre-hiring drug test and background check. The supervisors did not set an official start date for either new hire during this meeting but are expected to discuss and approve that during the next meeting on Monday, August 3.
The new hires will be filling the position following the retirement of the two current custodians working at the courthouse, including long time employee Dave Rundel.