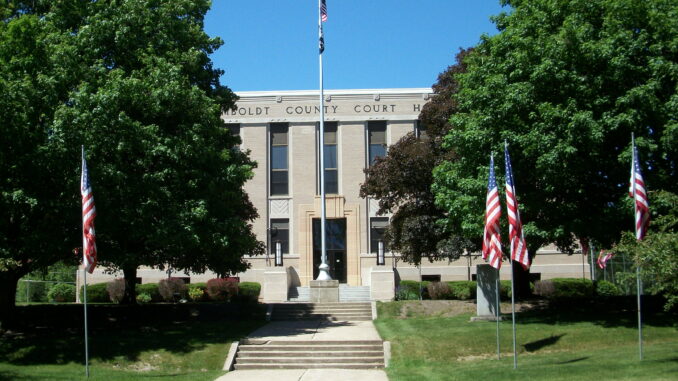 By: Donovan W. Mann – donovanm@977thebolt.com
Dakota City, IA – The board of supervisors is review a zoning ordinance and preparing to make an amendment.
The Humboldt County Board of Supervisors and County Zoning Commission looking to amend an ordinance. On Monday, July 27, the board of supervisors and Zoning Administrator Randy Krecklow discussed the county's agriculture zoning ordinance no. 26.
The conversations began because MidAmerican recently purchased land near Beaver Township and wanted to build an electrical substation. However, the current ordinance has no language regarding commercial structures. MidAmerican requested that language be added.
Krecklow presented a proposal of an amendment to the current ordinance to include utility switching and/or substations. The zoning administrator says that by adding this language he hopes it will speed up the process if similar situations arise in the future. The board agreed and approved the language of the amendment.
With the language of the ordinance now approved the next step is to hold a public hearing. During this hearing the supervisors will discuss the amendment with any members of the public wishing to speak and have the first official reading of the amendment. The board may also choose to waive the second and third reading