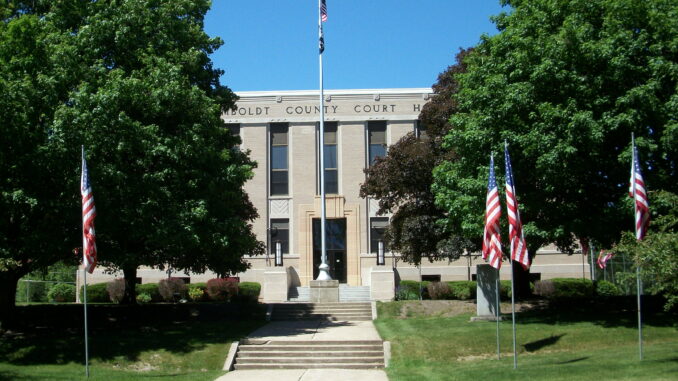 By: Donovan W. Mann – donovanm@977thebolt.com
Dakota City, IA – Humboldt County is agreeing to allow the termination of the 28E agreement to provide law enforcement leadership to the city of Humboldt.
During a recent meeting of the Humboldt County Board of Supervisors they agreed to terminate the 28E agreement that provides the Humboldt Police Department with Sheriff Dean Kruger as the Police Administrator. The supervisors also agreed to the early termination of Dec. 31 instead of the 90s days specified in the contract.
The county held discussions a couple of week ago during one of their meetings on the agreement but decided to table the discussions. The City of Humboldt motioned to terminate the agreement back on Oct. 5. Sheriff Kruger was not present for the city's discussions but was present for the supervisors meeting in which he said he had no objections to terminating the agreement.
The City of Humboldt will be looking to hire their own Chief of Police before the end of the contract to provide for a smoother transition. The council also approved the job description during their most recent meeting on Oct. 19.