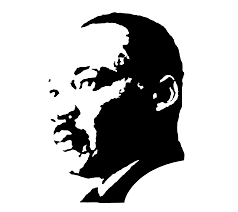 By: Donovan W. Mann – donovanm@977thebolt.com
Humboldt, IA – The Humboldt County Democrats are hosting a food drive in honor of an influential civil rights leader.
Announced via a release from the party they say in honor of national holiday Martin Luther King Jr. Day, Humboldt County Democrats plan their third annual drive to collect items for the local food pantry. This year, they have set a goal of collecting 2021 items.
Due to the COVID-19 pandemic, the event will be different than in past years.
Local Democratic leader Kathy Eck says "we don't want to put front-line workers in the local grocery stores at risk by gathering in person at the grocery store to collect items. So, we are encouraging the community to give throughout the month of January to the local Upper Des Moines Opportunity (UDMO) food bank. A dollar can equal one food item, so between monetary donations and actual non-perishable food donations, we've set a goal of 2021 items to be donated in honor of Dr. King."
The collection will take place throughout the whole month of January and food items can be donated directly to the Food Pantry (located at the Humboldt County Engineering Building on Highway 3) or by arranging an item pickup by contacting officers@humboldtcountydemocrats.org. Eck says it will not be possible to donate at UDMO on MLK Jr. Day itself (Monday, January 18th) because the offices will be closed in recognition of the holiday. On other days, food donations may be left in the grocery cart inside the front door.
Humboldt Fareway Store has signed up to collect food with a large container to be located in the store. The County Democrats hope many more businesses and organizations will follow. TC Loving has organized and coordinated the efforts, and says the organization is glad to partner for pickup and delivery well.
Direct monetary donations can be made by sending check (payable to Humboldt Ministerial Association with Food Pantry in the memo) to: Humboldt Ministerial Association, PO Box 401, Humboldt, IA 50548.
Martin Luther King Day is a federal holiday celebrated the third Monday of each January. It honors the life and achievements of Martin Luther King Jr., an influential American civil rights leader.
Specific Humboldt County Food Pantry needs in 2021 include laundry soap, toilet paper, dish soap, shampoo/conditioner, syrup, canned chicken/canned ham chunks, instant potatoes, jelly/jam, canned pasta, Ramen noodles, juice, crackers, soup.