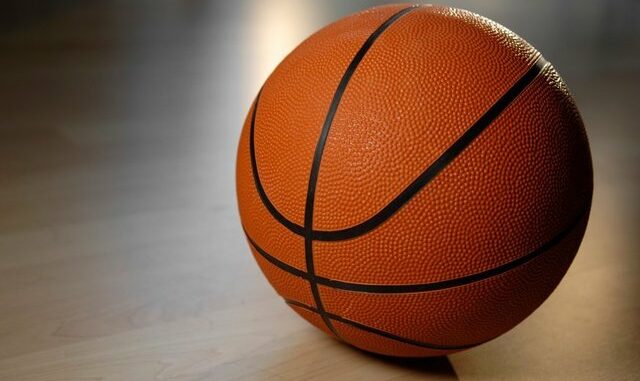 By: Donovan W. Mann – donovanm@977thebolt.com
Rockwell City, IA – Humboldt High School girls basketball comeback to win in OT against a top 10 opponent on the road.
On Tuesday, Jan. 13, the Humboldt Wildcats traveled to face the Titans of South Central Calhoun who was ranked 10 in Iowa Class 2A. It took an extra period but Humboldt managed to get the win 68-67 in overtime.
The Titans came out quick to start the game as they worked a forced the tempo en route to a 16-6 lead. Humboldt began to battle back in the second quarter by force South Central Calhoun into errors and turnovers. It was a 25-19 second quarter as Wildcat guard Bae Arnold dropped 15 in the period. Humboldt trailed 35-31 going into the locker rooms.
In the third quarter Humboldt managed to find their first lead as forward Marissa Kaufman found multiple offensive rebound leading to seven points. Humboldt led after three 48-44. The fourth quarter was in favor of South Central Calhoun who managed to get back and force overtime tied at 57.
In overtime the Titans wasted no time in building an advantage. They pushed the lead to 67-60 and forced Humboldt to call a timeout. Humboldt went on a run after that that was started by forward Kendal Clark hitting a contested three point shot. Clark would get the game winner as well as she hit two free throws with the Wildcats trailing 67-66 and only a few second left on the clock. 68-67 was the final score with Humboldt winning.
As a team the Wildcats shot 33.3 percent from the field and 36 percent from three point range. they pulled in 39 rebounds with 8 steals. They recorded 24 turnovers.
Arnold led Humboldt with 24 points on 8-18 shooting including 5-10 from behind the arch. Clark recorded her eighth double-double of the season with 16 points and 18 rebounds.
South Central Calhoun shot 41.9 percent from the field including 4-15 from three point range. They pulled in 34 boards as a team and had 15 assists and 10 steals. They turned the ball over 22 times.
Guard Riley Batta led the Titans with 26 points on 11-18 shooting (1-2 from three point range). Guard Kylee Schleisman had 12 points and a team lead four steals for South Central Calhoun.
A final stat report from Humboldt High School girls basketball's game against South Central Calhoun can be found on Varsity Bound.
This win for Humboldt marks their ninth straight. They are currently 11-3 on the season. Bae Arnold was named the Player of the Game for KHBT 97.7 the Bolt.
Humboldt's next game will be on Friday, Jan. 15, on the road against North Central Conference opponent Clarion-Goldfield-Dows. Tip-off is scheduled for 6:15 pm.