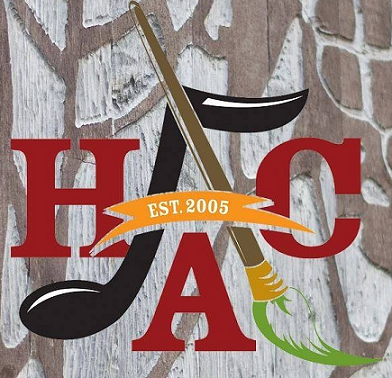 By: Donovan W. Mann – donovanm@977thebolt.com
Humboldt, IA – The Humboldt Area Arts Council is looking for community members to join their board.
HAAC Board Member Jennifer Berte says they are seeking new members to help plan and implement events, manage policy and set the direction for the council. She says an artistic background is not needed to be a member on the board.
"All you really need to do is be committed to the idea of sharing the arts with the Humboldt community" she says. The board looks for a variety of backgrounds in their search. This includes organization and planning backgrounds, financial and teaching.
Berte says any area of expertise is welcome to join the Council Board. "It just adds a lot of, you know, diverse skills to our group."
Berte calls the HAAC board a "working board" which means those diverse backgrounds bring a lot of value to the table. "We have no paid staff" she says while comparing to other boards that are more about creating policy that others enforce.
The HAAC Board makes policy decisions, manages the finances along with fundraising and designing and implementing programs for the community. Berte says there is a need for those different backgrounds. "You know, anybody that can do anything is welcome for sure."
Because of all the circumstances last year, Berte says the HAAC lost some board members and they are in a high need now as they look to slowly return to normal. "We desperately need some people" she says.
In 2020 things were slower and that might have caused the numbers to decrease for the HAAC. The board member says a lot of people didn't want to commit to being out of their homes as much. It will become difficult for them to provide serves to the community if they don't regain members.
The Humboldt Area Arts Council Board meets on the second Monday of each month and currently meets via Zoom. Board commitments usually last three years.
Interested individuals are encouraged to contact Jennifer Berte at (515)890-0882 or email artsinhumboldt@gmail.com.