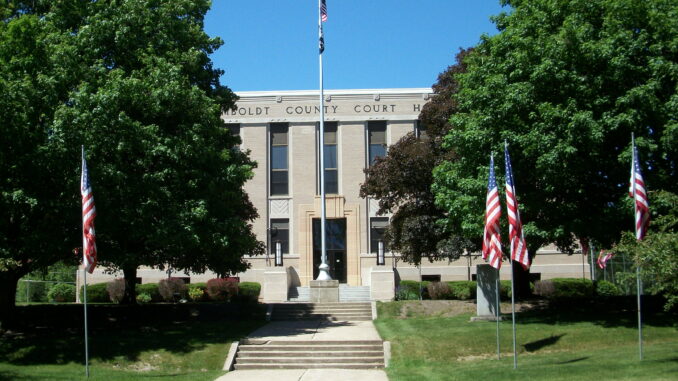 By: Donovan W. Mann – donovanm@977thebolt.com
Dakota City, IA – The Humboldt County Board of Supervisors are setting the budget for next fiscal year.
During the most recent meeting of the board they held two public hearings. The first was to discuss the intent to levy general basic property tax rate. The second was to discuss the county's budget for fiscal year 2021-2022.
The county will be looking at a total of $14.39 million in expenses on this budget. The total revenues are expected to be at $13.8 million. The county's ending fund balance at the end of next fiscal year is expected to be at $5.23 million.
For urban areas the property tax rate will be $6.17 per $1,000 assessed valuation. Rural areas rate will be at $10.12 per $1,000 assessed valuation. Taxes levied on properties are expected to be just over $6.6 million which is about a 7.21 percent increase.
There were no members of the general public present to speak during the hearings. The supervisors approved the county budget for fiscal year 2021-2022.
They also approved the Compensation Board Recommendations of a 3 percent raise for county elected officials.