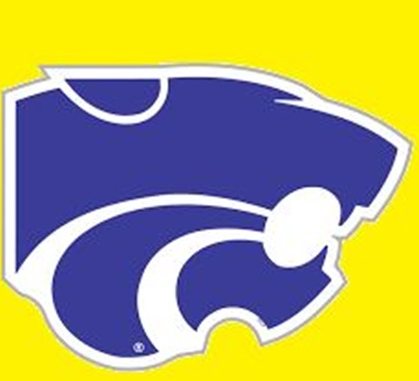 By: Donovan W. Mann – donovanm@977thebolt.com
Clear Lake, IA – Humboldt High School girls' track and field rises to the top in their first outdoor competition of the season.
On Tuesday, April 6, Humboldt traveled to Clear Lake to participate in the Clear Lake Girls Early Bird Relays. In total there were eight teams that participated in the meet.
Humboldt took the meet championship with 151.5 points. Iowa Falls-Alden was second with 128 points and St. Ansgar was third with 113.5 points.
Here is how the Wildcats finished in each event:
100 Meter Dash:
| | | |
| --- | --- | --- |
| PLACE | PARTICIPANT | TIME |
| 1 | Jaslynn Dagel (Iowa Falls-Alden) | 13.15 |
| 3 | Morgan Olson | 13.67 |
| 8 | Rylie Satern | 14.37 |
200 Meter Dash:
| | | |
| --- | --- | --- |
| PLACE | PARTICIPANT | TIME |
| 1 | Jaslynn Dagel (Iowa Falls-Alden) | 26.80 |
| 2 | Paige DeWinter | 28.10 |
| 6 | Alexis Hansen | 29.10 |
400 Meter Dash:
| | | |
| --- | --- | --- |
| PLACE | PARTICIPANT | TIME |
| 1 | Jaslynn Dagel (Iowa Falls-Alden) | 1:02.40 |
| 4 | Paige DeWinter | 1:05.76 |
| 7 | Sophia Harris | 1:13.30 |
800 Meter Run:
| | | |
| --- | --- | --- |
| PLACE | PARTICIPANT | TIME |
| 1 | Ellie Meyer (Iowa Falls- Alden) | 2:33.92 |
| 5 | Allison Hoag | 2:48.75 |
| 7 | Brett Harklau | 2:50.62 |
1500 Meter Run:
| | | |
| --- | --- | --- |
| PLACE | PARTICIPANT | TIME |
| 1 | Ellie Meyer (Iowa Falls- Alden) | 5:13.61 |
| 9 | Joslyn Orr | 6:20.00 |
| 11 | Lilllian Holm | 7:12.35 |
3000 Meter Run:
| | | |
| --- | --- | --- |
| PLACE | PARTICIPANT | TIME |
| 1 | Ellie Meyer (Iowa Falls- Alden) | 5:13.61 |
| 9 | Joslyn Orr | 6:20.00 |
| 11 | Lilllian Holm | 7:12.35 |
100 Meter Hurdles:
| | | |
| --- | --- | --- |
| PLACE | PARTICIPANT | TIME |
| 1 | Lily Groat | 16.77 |
| 2 | Jori Hajek | 17.00 |
400 Meter Hurdles:
| | | |
| --- | --- | --- |
| PLACE | PARTICIPANT | TIME |
| 1 | Lily Groat | 1:11.90 |
4 x 100 Meter Relay:
PLACE
PARTICIPANT
TIME
1
Forest City
(Ellie Caylor, Jayln Hovenga, Emma Anderson, Shae Dillavou)
53.28
4
Humboldt
(Morgan Olson, Jori Hajek, Tayla Wempen, Rylie Satern)
54.57
4 x 200 Meter Relay:
PLACE
PARTICIPANT
TIME
1
Forest City
(Ellie Caylor, Jayln Hovenga, Emma Anderson, Shae Dillavou)
1:53.84
4
Humboldt
(Rylie Satern, Tayla Wempen, Addison Thompson, Jennika Beach)
2:01.15
4 x 400 Meter Relay:
PLACE
PARTICIPANT
TIME
1
St. Ansgar
(Cora Heeter, Natalie Bork, Hannah Clevenger, Taylor Hanna)
4:23.28
3
Humboldt
(Lily Groat, Addison Thompson, Alexis Hansen, Paige DeWinter)
4:28.80
4 x 800 Meter Relay:
PLACE
PARTICIPANT
TIME
1
St. Ansgar
(Lauren Bork, Hali Anderson, Natalie Bork, Haley Peterson)
10:44.03
3
Humboldt
(Brett Harklau, Kinzie Peyton, Allison Hoag, Sophia Harris)
11:19.59
800 Meter Medley Relay:
PLACE
PARTICIPANT
TIME
1
Forest City
(Ellie Caylor, Emma Anderson, Jayln Hovenga, Hannah Good)
1:58.07
2
Humboldt
(Morgan Olson, Jori Hajek, Paige DeWinter, Alexis Hansen)
1:59.26
1600 Meter Medley Relay:
PLACE
PARTICIPANT
TIME
1
Forest City
(Jayln Hovenga, Jayden Jerome, Kevan Jones, Hannah Good)
4:47.24
—
Humboldt
(Tayla Wempen, Addison Thompson, Macey Varangkounh, Kali Beaman)
DQ
4 x 100 Shuttle Hurdle Relay:
PLACE
PARTICIPANT
TIME
1
Algona Garrigan
(Gracie Rosenmeyer, Reese Rosenmeyer, Emma Grandgenett, Molly Joyce)
1:13.15
3
Humboldt
(Rylie Satern, Macey Varangkounh, Jennika Beach, Tayla Wempen)
1:18.52
Shot Put:
| | | |
| --- | --- | --- |
| PLACE | PARTICIPANT | DISTANCE |
| 1 | Audi Crooks (Algona Garrigan) | 42-06.50 |
| 2 | Kendal Clark | 42-00.50 |
| 3 | Rylee Coyle | 34-07 |
Discus:
| | | |
| --- | --- | --- |
| PLACE | PARTICIPANT | DISTANCE |
| 1 | Kendal Clark | 126-05 |
| 4 | Deni McDaniel | 95-01 |
High Jump:
| | | |
| --- | --- | --- |
| PLACE | PARTICIPANT | HEIGHT |
| 1 | Sophia Holland (Forest City) | 5-00 |
| 4 | Lily Groat | 4-08 |
| 5 | Addison Thompson | 4-08 |
Long Jump:
| | | |
| --- | --- | --- |
| PLACE | PARTICIPANT | DISTANCE |
| 1 | Molly Joyce (Algona Garrigan) | 15-05 |
| 2 | Jori Hajek | 15-04.75 |
| 3 | Alexis Hansen | 14-05.25 |
The next meet for Humboldt High School girls' track and field will be on Friday, April 9. It will be on the road at Hampton-Dumont High School and will start at 4:30 pm