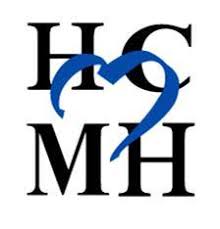 By: Donovan W. Mann – donovanm@977thebolt.com
Humboldt, IA – Humboldt County Memorial Hospital is expanding their mental health department to better serve younger individuals.
Nolan Vitzthum is joining HCMH's mental health team, specifically to work with children and teens, though she does work with all ages. Part of her position is a partnership with the Humboldt Community School Districts to provide services through the school as well as the hospital.
She has been working with the school's administrative team on the referral process to allow parents and students to receive services in a more convenient manner. The plan is for them to be offered in the schools to minimize the amount of time a student is out of school.
This also helps knock down a barrier for parents as well. It can help parents avoid having to leave work in order to take their student to an appointment. Vitzthum says "sometimes that can be a barrier to services."
In addition to the services offered in partnership with the schools, Vitzhum will also provide services for all age groups at HCMH. They will have a "play therapy room" set up. She will be offering services to children, teens and adults.
"Some of the services I provide within the scope of therapy are play therapy, EMDR therapy, and theraplay," says Vitzthum. She also offers parent training and consultations.
Vitzthum says she has a passion for mental health and is looking forward to building on what HCMH already has. "I'm really looking forward to creating this program." HCMH does have a mental health department but nothing that is specialized for the pediatric population.
"So, I'm really looking forward to growing that here in Humboldt."
Vitzthum is a licensed independent social worker and registered play therapist. She got her Bachelor of Science in Child, Adult and Family Services from Iowa State University. She got a Masters of Social Work from the University of South Dakota and a Graduate Certificate in Play Therapy from the University of Wyoming.
Call HCMH at (515)332-4200 with any questions or to make an appointment.