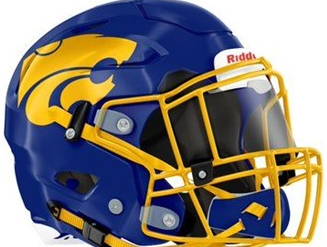 By Alex Benzegala, alexb@977thebolt.com
Humboldt, IA -The Humboldt Football team is on the road tonight to face the 0-3 Boone Toreadors on their homecoming night. The Wildcats are 3-0 on the season and looking for their first 4-0 start since 2013. Head Coach Derrick Elman is pleased with the start but says his team is dialed in on Boone.
The Wildcats are averaging over 38 points per game lead by Senior Quarterback Caden Matson who has 14 total touchdowns and over 1000 yards of total offense.
Humboldt, will try to continue their recent string of success against Boone, the Wildcats have won 5 out of their last 7 against the Toreadors and 2 straight. Pregame show tonight is at 7 pm with kickoff at 7:30 on KHBT 97. 7 The Bolt and 977thebolt.com.