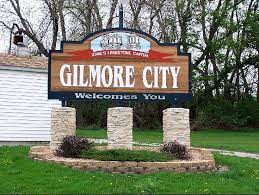 Gilmore City, IA – On Wednesday there will be a pubic meet & greet of the candidates running for public office in the November elections in Gilmore City. The event is at 6:30 tonight at the Gilmore City Public Library Lorna Maeve, Library Director of Gilmore City explains what positions are up for election.
Each candidate will be given 5 minutes for introductions and opening remarks to the audience. This will be followed by several rounds of questions and a short closing statement. Brittany Dickey, the current mayor pro-tem, will moderate the event.
The Candidates at the meet & greet are as follows: Bruce Torkelson, Mayor candidate, Landon Bailey, Mayor Candidate, Irena Jacobs, Council seat candidate, tom Cavanaugh council seat candidate, and Lavonne Hoover is running unopposed.