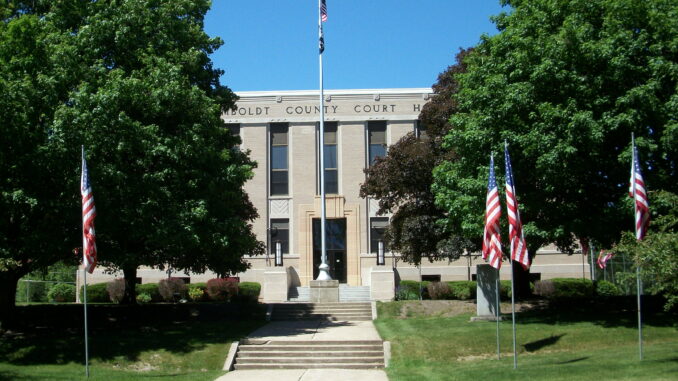 Dakota City, IA – At this week's Humboldt County Board of Supervisors meeting, Humboldt County Engineer Ben Loots presented quotes from Fort Dodge Asphalt for micro surfacing roads on P63 and 165th St in Humboldt County. The price of the project is $199,727.50. The motion was passed unanimously. Also Loots presented two quotes for dust control from Wessel's Oil and Pro-Coop of Pocahontas area for $1.25 a foot. The board also approved a quote to Hiway Truck equipment for the purchase of an FRM Retriever for a motor grader.
Another item at the meeting involved the Counties health insurance policy.
Denise Ballard, with IGHCP was present via zoom to review the current status of the partial self-funding portion of the County health insurance policy. After review of the materials presented the Board opted to raise the partial self-funding portion by 7%.