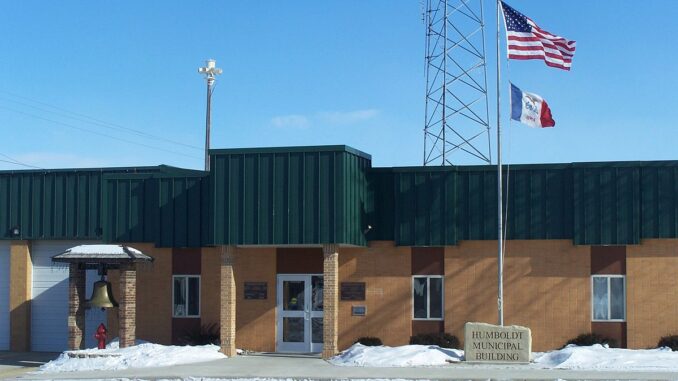 By: Matt Scher, [email protected]
Humboldt, IA – There will be a city council meeting today at 5:30 p.m. at the Humboldt Municipal Building. Two resolutions are on the docket for the city council to vote on, the first involving a contract with Weiss Septic Pumping and Hauling for the disposal of Humboldt's city wastewater.
The second resolution pertains to setting a public hearing on May 16 at 5:30 p.m. for proposed plans, contract, the estimated cost for raw pumping, nutrient removal improvements for wastewater treatment in Humboldt, and the taking of bids for the improvements.