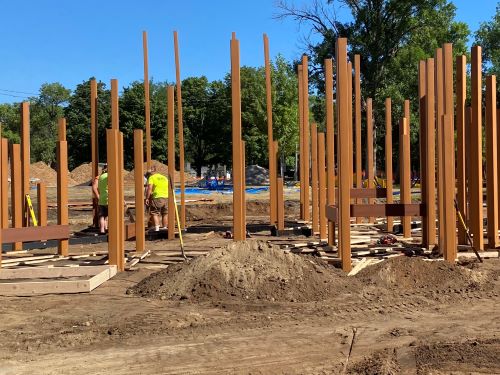 By: Matt Scher, [email protected]
Humboldt, IA – Day two of the three-day phase one portion of the build for Wildcat Wonderland began at 7:00 a.m. Lee Archn of Ithaca, N.Y., the Co-Founder of Play By Design, the firm hired to oversee the construction of the new Wildcat Wonderland playground, provided an update on how work has progressed.
Work will continue until 6:00 p.m. today and will pick up again on day three at 7:00 a.m. tomorrow. Volunteers who would like to help with experience in skilled labor are welcome for both today and tomorrow.