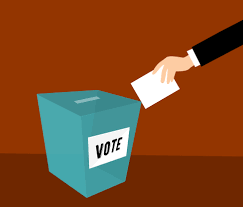 By: Matt Scher, [email protected]
Humboldt, IA – Early voting is continuing this week in Humboldt County as the 2022 midterms are quickly approaching.
As of Friday, Oct. 28, 523 voters have cast their vote during the early voting period. That number represents a 8.8% voter turnout when looking at the number of active voters in Humboldt County, which stands at 5,898.
Early voting is being held from 8:00 a.m. until 4:30 p.m. on Monday's through Friday's through Nov. 7, the day before the election. This Saturday, there will also be a period for early voting from 9:00 a.m. to 5:00 p.m. All early voting is occurring at the Humboldt County Courthouse in Dakota City.