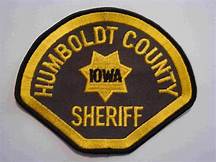 By: Matt Scher, [email protected]
Humboldt, IA – The Humboldt Law Enforcement Center (LEC) has announced that all phone lines are currently down. The alert came across at 1:12 p.m. CST.
The HCSO says you can the LEC for non-emergencies at (515) 332-2600 for non-emergencies. For all emergencies, call 911.