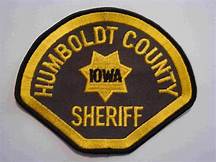 By: Matt Scher, [email protected]
Humboldt, IA – The Humboldt Law Enforcement Center (LEC) has announced that all phone lines are currently down. The alert came across at 2:48 p.m. CST.
The HCSO says you can the LEC for non-emergencies at (515) 332-2715 or (515) 332-1414. For all emergencies, call 911.
This marks the second time this week that the phone lines are down at the Humboldt LEC, following Tuesday afternoon. On Tuesday, the Humboldt LEC announced at 11:05 a.m. CST that their admin phone lines were down. An update at 3:04 P.M. CST stated that two of their admin phone lines were up and running. The phone lines were restored at 4:57 p.m. CST.