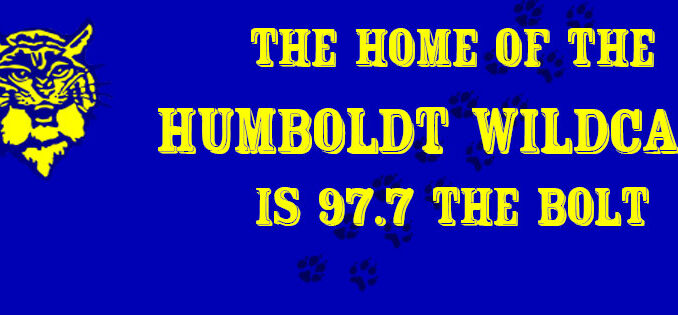 By: Jacob Sexton — jacobs@977thebolt.com
Humboldt, IA — Humboldt softball featured two players on the final team of honorees for the 2019 season as juniors Ellie Jacobson and Carlie Thompson made All-State selections.
Jacobson was selected to the first team which makes it three years in a row for the star pitcher for the Wildcats and Thompson was named to the third team respectively. Humboldt captured their fourth straight North Central Conference Championship after finishing with a conference record of 13-1.
Humboldt went 28-3 overall and reached as high as second in the class 3A rankings before falling to conference opponent Algona in the regional semi-finals to end their season.
Carlie Thompson's final season line was .432 1HR 18RBIs 41Hs 39Rs 31SBs in 31 starts.
Ellie Jacobson's final season stats on the mound and at the plate were 28-3 190IP 0.74ERA 323Ks 33BBs .124Opp BA/.406 3HR 29RBIs 39Hs in 31 starts.