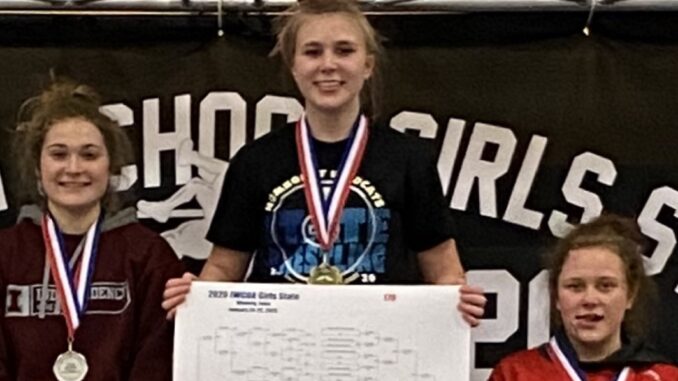 By: Donovan Mann – donovanm@977thebolt.com
Waverly, IA – Humboldt High School girls wrestling saw their first state champ crowned this weekend.
On Saturday, Jan. 25th, Wildcat Kendal Clark became the first ever Humboldt High School girl wrestler to win a state championship. Clark wrestled in the 170 pound class and pinned Kenzie Fischels of Independence in 1:13 to win the title round. Clark went 4-0 over the course of the two day state tournament.
The Wildcats also saw Tia Woeste place 8th in the 195 weight class, going 2-3 over the course of the tournament.
Humboldt brought 12 wrestlers to state and won 22 matches over the course of the two day tournament. The Wildcats finished with 91 points as a team en route to a 7th place team finish.