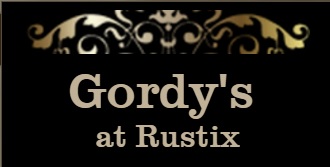 By: Donovan Mann – donovanm@977thebolt.com
Humboldt, IA – A Humboldt Restaurant is under new ownership and getting a minor reboot.
Gordy's at Rustix has been purchased by Vaughn and Lori Bauer of Paton and owners of 209 Main in Paton. Jason Rogers, General Manager of 209 Main, says that Gordy's will be renamed 716 Main.
Rogers says the skeleton of the restaurant is strong and felt like they could have definitely opened up the new restaurant without any work. There will be changes coming however, but Rogers says there won't be a lot of work done and calls the process a refresh instead of a remodel.
He says among the changes there will be a new bar put in while the old bar is moved upstairs, more TVs and an upgraded sound and light system to create the ambiance desired by the owners.
There will also be improvements to the kitchen, including upgraded equipment and expansion to help the efficiency and flow of the kitchen says Rogers.
Rogers classifies the menu as American Casual, a little bit of everything for everyone. He says the menu will be pretty big to start and will see additions, weekend and seasonal features later down the road. Some possible ideas for specials would be 'catch of the day' seafood or 'burger of the month'. A salad bar is also among the new additions to 716 Main. Roger says there is even the chance of a Sunday buffet being added once the restaurant has been open for a while.
There is no firm date set for the opening of 716 Main, Roger says, but the goal is to open up by mid to late march.