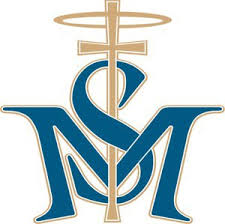 By: Donovan Mann- donovanm@977thbolt.com
Humboldt, IA – St. Mary School in Humboldt is participating in Catholic Schools Week.
Catholic Schools Week started Jan. 27th and will conclude Feb. 2nd. St. Mary School in Humboldt Principal Cindy Edge says that "the Catholic School theme for this year is to learn, serve, lead, succeed. It summarizes the essential values that are found at St. Mary Catholic School. Our student, teacher and staff work together as engaged learners, dedicated servants and compassionate leaders. These shared qualities help to form the whole child spiritually and academically."
"I'd also like to extend my gratitude to the families, parishioners and community members and alumni for giving their time, talent and treasure to support a Catholic education in a Christ centered environment" Edge says.
Edge says that this year the Catholic Schools Week starts Sunday Morning, Jan. 27th, with a student liturgy present by the grade 4 students. From there a school board hosted a pancake breakfast by Chris Cakes. The profits from the breakfast will go towards a scholarship for a current high school senior who is an alum of St. Mary school.
Monday is student appreciation day. The students went bowling at Sun Dance Lanes with their buddies.
Tuesday is vocation day. Deacon Joe Coleman from the Holy Trinity Parish in Fort Dodge came to speak to the students about vocations.
Wednesday is nations slash community day. Students will get together with their buddies and create a card for people in the military. Also Last week the school sent home a cross so that students and their families could decorate and put the names of family member they would like to have prayed when they pray the Rosary.
Thursday is student and staff appreciation. The women of the spirit will host a sit down luncheon. All the staff and teachers will get to have lunch together, something Edge says they rarely get to do.
Friday is student alumni day. Former students who are now seniors will return to the school for a tour and mass. A few of the alum will than answer question and speak with and give advice to the current St. Mary's students in both a large and small group setting. This will include a meal shared with former and current students.
St. Mary School in Humboldt operates as part of the educational system of the catholic diocese of Souix City. St Mary School was first opened by St Mary Parish in 1920 for grades 1 through 10 and added a grade a year. The High School was discontinued in 1942.  In 1983 the school the school added kindergarten and became grades K through 8 and still educates those grade levels today.