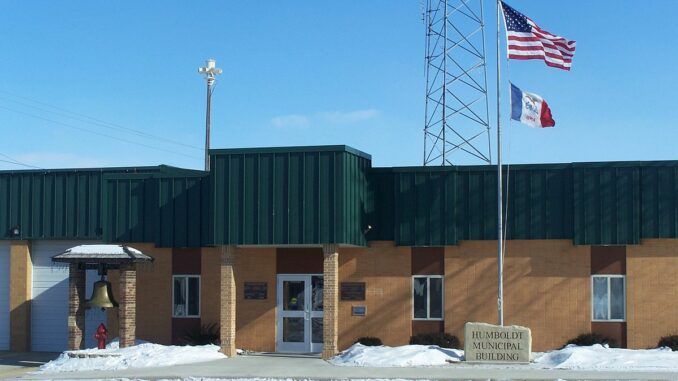 By: Donovan W. Mann – donovanm@977thebolt.com
Humboldt, IA – The City Council will not take action to renew local access channel.
On Monday, Feb. 3, the Humboldt City Council had final discussions on the potential renewal of Channel 12 Local Access. City Administrator Travis Goedken brought the topic before the Council in previous meetings but discussions were not complete. Goedken open the discussion back up on Monday as uncompleted business and recommended that the Council not take action to renew the City's Channel 12 Local Access.
The conversations were centered on the price and demand of the channel for the city. In a quote from Alpha Video to get the updated hardware needed by the City the regain access to the channel it would cost $9,698.18. This did not include annual access fee of $3,500 a year.
Goedken and the Council shifted their conversations to what was the demand from the city for Channel 12. Only one council member, Joel Goodell, voiced he heard complaints from citizens. The complaints mainly came from older citizens.
In the end the City Council decided they would not be taking action on Channel 12 Local Access because the statistical evidence from Goldfield and Mediacom showed that there was a declining interest and use to the channel.
Local Access Channel 12 was only carried by two cable services, Mediacom and Gold Field Access. Satellite services like Dish or DIRECTV did not carry Channel 12. The Channel's primary use was for announcements of events for the city. At one time City Council meetings were live streamed and reran through the channel, but not recently due to system changes and updates required.
The City offers alternatives to Channel 12 to get the announcement of events in the city out to the public. Goedken says that there is a more conscious effort at updating the community calendar online at cityofhumboldt.org. He says that his office will be a lot more proactive in gathering the information about events. Goedken also says the City is looking into the possibility of single camera recording of council meetings and uploading them to the City of Humboldt website as well.