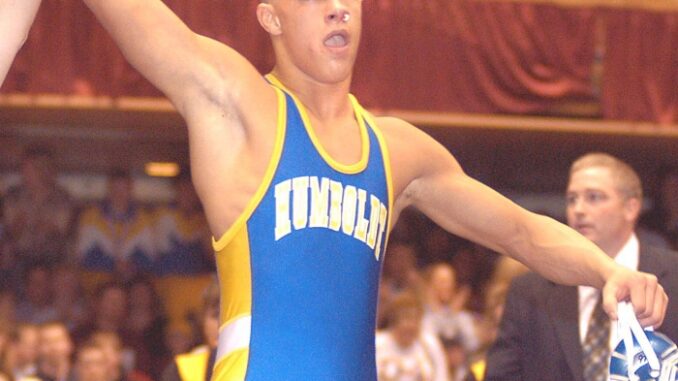 By: Donovan Mann – donovanm@977thebolt.com
Des Moines, IA – A former Wildcat is part of the newest Hall of Fame class for the Iowa High School Athletics Association.
Saturday, Feb. 22, Justin Hanson was one of seven new inductees to the IHSAA hall of fame. Hanson is a former wrestler for Humboldt High School and just the fifth former Wildcat to be inducted into the Hall of Fame.
Hanson calls being inducted into the IHSAA an honor. He would like to thank his family, coaches, and the Humboldt Community for helping him grow as a wrestler. He says the reason why he wrestled was because he wanted to make it fun for the fans and the people that are watching.
During his career, Hanson was a four-time state qualifier and two-time champion during his junior and senior seasons. His freshman year he placed third in the tournament and second his sophomore year.
Hanson is also a four-time North Central Conference Champion as well as a four-time sectional and district champion. Hanson finished his high school career with a 135-11 record and was a high school All-American.
Hanson graduated from Humboldt High School in 2004. After high school he went on to wrestle for both Iowa State and Wartburg. He is a two time All-American and a 2009 NCAA champion.