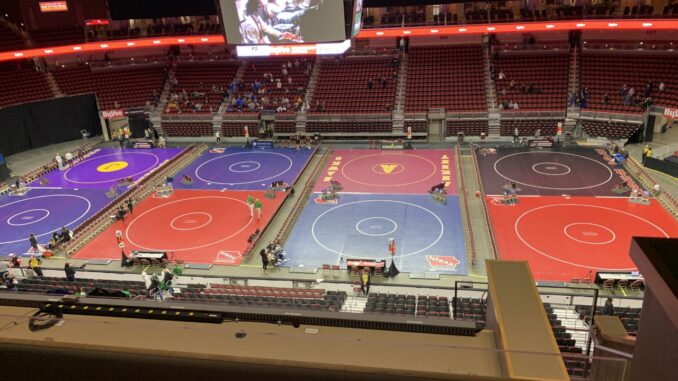 By: Donovan Mann – donovanm@977thebolt.com
Des Moines, IA – Humboldt Wrestling wraps up the state tournament with a third place finish.
On Saturday, Feb. 22, the Iowa High School Athletic Association wrapped up its 2020 state wrestling tournament. Humboldt High School had three wrestlers qualify for the tournament and saw one make it to the podium on Saturday in Class 2A.
Senior Cole Nelson finished third in the 2020 tournament at the 106 weight class. Nelson finished the tournament with a 5-1 record, his one loss coming to the tournament champion.  Nelson finished his season with a 31-6 record.
Freshman Jase Goodell (113 class) and Junior Colten Goodell (220 class) both qualified for the tournament and fell just one win short of a podium spot.
Wildcats also qualified for the team dual tournament that took place on Wednesday, Feb 19, where they finished eighth in the state.