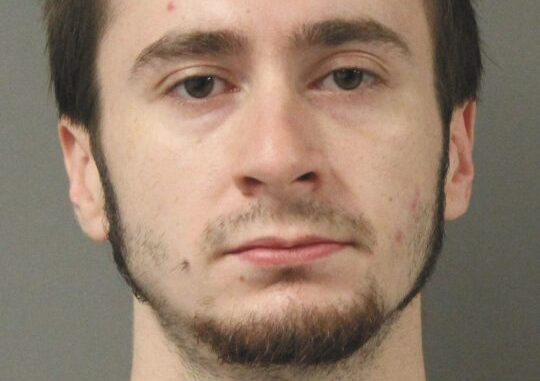 Police Captain Ryan Gruenberg of the Fort Dodge Police Department tells KHBT that on Jan. 28, Justice Terry of Goldfield was sentenced to 50 days in jail, with all but 20 suspended after pleading guilty to assault causing bodily injury. The charges are a serious misdemeanor which is a drop from the Class B felony for second-degree kidnapping due to a plea deal taken by Terry.
According to the police report by Officer Donald McLaren of the Fort Dodge Police Department, the original date of disposition was on Oct. 7 2019. Terry was charged with second degree kidnapping, assault while using or displaying a dangerous weapon, and assault while participating in a felony.
Per the police report in two separate incidents Terry forced the same victim into his car before driving around with her. The two incidents occurred between Sept. 26 and Sept. 30 of 2019. In the first incident on Sept. 26 Terry assaulted the victim with his hands and by hitting her over the head with a hand gun before driving up to Minnesota to avoid his arrest warrants in the state of Iowa. The second incident occurred the following day when Terry intimidated her into his car before driving her around north central Iowa. The victim was able to escape and call her mom for help during both incidents.
As part of the plea deal accepted by Terry, the court agreed to drop the assault while participating in a felony charge. In the plea agreement Terry admitted to grabbing the victim causing bodily injury in the form of redness and swelling on her arm.
Terry will receive credit for the 28 days he spent in jail awaiting trial between the time of his arrest and posted bond. This is more than enough to cover his sentence and he will remain on probation for one year and pay the minimum statutory fine of $315