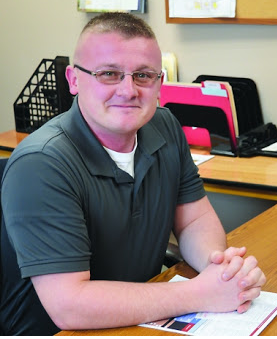 By: Donovan Mann – donovanm@977thebolt.com
Humboldt, IA – Humboldt County Development Association hires new Small Business Administrator.
On Monday, Feb 10, AJ Flurey started his new position as the full time Small Business Administrator for the Humboldt County Development Association. HCDA Director Alyssa O'Connor says this position was previously developed as a part time position but was shifted to a full time position so there could be larger a focus on community betterment and small business development.
Flurey previously was with People Service Inc., the water and wasterwater service that serves Humboldt. At People Service Inc. Flurey was a Lead Operator. He also served eight years in the military and owns his own small business. Flurey and O'Connor both express that owning a small business and the experience that comes with it is an important asset to the Small Business Administrator Position.
Flurey says that he is going to get involved with small business in the community right away by meeting with them. He says the goal is to find the biggest common need amongst the businesses in the county so he can better assist them. His main business as a whole is business development.
AJ Flurey says he is excited to get started in the new position and working with the small businesses in Humboldt County. He says he has a passion for working with small businesses and expresses that having own his own small business will better help him in his position. He hopes that the lessons he has learned and tools he acquired in his experiences will help other small business grow and develop.