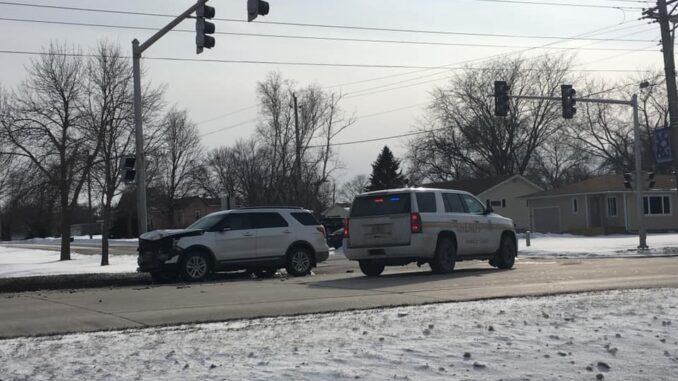 By: Donovan W. Mann – donovanm@977thebolt.com
Humboldt, IA – No injuries reported after two cars collide at four way intersection with blinking stop lights last Wednesday.
Officer David Jones of the Humboldt Police Department reports that on Wednesday, Feb. 19, Devin Olson was waiting at the four way interception of Taft and Highway 3 when she saw a single car go by. She proceeded to pull out into the intersection and did not see Jaron Felix in his Silver Chevrolet Silverado until it was too late. The action caused Olson's white Ford to hit the front passenger side of Felix's Silverado.
The incident resulted in disabling damages to both vehicles. Neither Olson nor Felix reported injury to Officer Jones at the time of the incident.