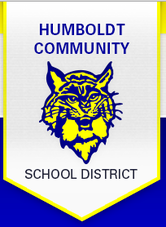 By: Donovan Mann – donovanm@977thebolt.com
Humboldt, IA – the School Board approves the hiring of interim superintendent with eye towards the future.
On Friday, Feb. 7, the Humboldt Community Schools Board held a special meeting to decide on the interim superintendent for Feb. 15 to June 30 and decide on the best course of action when hiring the next permanent superintendent.
Board President Tate Satern proposed the hiring of Mike Sherwood to be the next interim superintendent. Board members Kathy Yoakam motioned and Bob Myott seconded the motion to approve the hire. The board approved the hire unanimously. Mike Sherwood previously served 14 years as the superintendent for Webster City Community Schools. The Board issued praise to Sherwood saying he was very impressive in his interview and had a very specific plan for the future of the district going forward. Sherwood will begin his work as interim superintendent on Feb. 15 until June 30 of 2020.
The second item of business on the agenda for the special meeting of the School Board was discussing future plan for hiring the next permanent superintendent. President Satern said the Board could take on the process itself but call the effort futile and proposed three third party groups to assist in the search process. Grundmeyer Leadership, EDWise LLC, and Jeff Herzberg were the three parties that submitted quotes to the Board for consideration. President Satern said that he could not find much a difference between the three.
Board Members Myott motioned and Kristi Clark seconded a motion to accept the services of Jeff Herzberg. The Board approved the motion unanimously. Jeff Herzberg has been serving as the interim superintendent for Humboldt Community Schools from Jan. 21 and will conclude his term on Feb 14. Myott said that Herzberg has done a good job for the district in his position.
During a special meeting of the Board on Jan. 20 the Board moved to place Superintendent Greg Darling on administrative leave with pay pending investigation not related to allegations of misconduct against students, misappropriation of funds or other illegal actions. During a special meeting of the Board on Jan. 31 the board motioned to continue the payed leave of Darling until the time of his accepted early retirement and resignation on June 30.
The Board says they have already had a number of superintendents reach out in interest of the position. The Board looks to move forward with the hiring process to find the right candidate for the position.