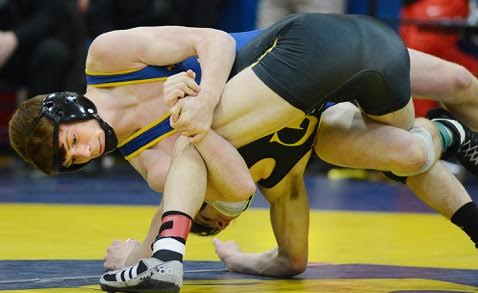 By: Donovan Mann – donovanm@977thebolt.com
Humboldt, IA – Humboldt High School wrestling advancing 7 individual to Districts and as a team to Regionals after Sectionals success.
Saturday, Feb. 8, Humboldt High School played hosted to Class 2A Sectional 2. Of the 14 weight classes the Wildcats were able to advance seven wrestlers to districts via a first or second place finish and didn't have a wrestler place lower than fourth.
Humboldt Sectional Champions include: Jase Goodell at 113, Cresten Craven at 120, Levi Naeve at 160 and Colton Goodell at 220.
Humboldt Sectional Runner-Ups include: Cole Nelson* (Nelson medically forfeited his first place match) at 106, Colby Clarken at 126 and Logan Nilles at 182.
Along with the seven individual wrestlers advancing deeper into the postseason, the Wildcats as a team will be advancing to the Regional Dual at Atlantic on Tuesday. Humboldt finished second in the sectional team score to qualify for Regionals.