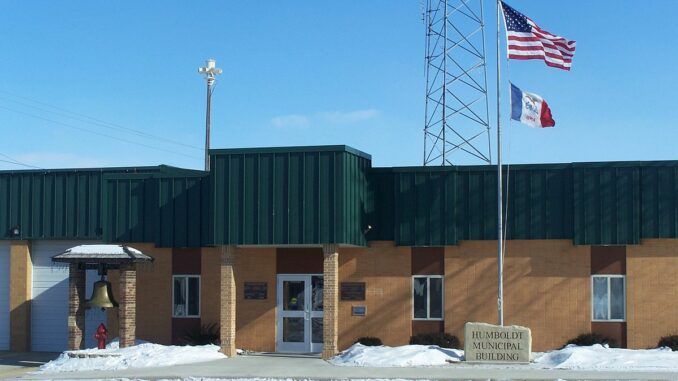 Humboldt, IA – The City Council finds it in the budget for large scale street project.
On Tuesday, Feb. 4, and Thursday, Feb. 6, the Humboldt City Council met to hold a two part budget workshop for the coming fiscal year. City Administrator Travis Goedken says that city has seen a significant amount of debt fall off last year and saw the total levy drop off $1.93 last year. Goedken calls the drop off phenomenal opening the door for a large scale street project for the city.
Goedken says "this year we will be bonding for $2.5 million plus putting our local options sales tax, which is roughly half a million that will also go towards a large scale street project". This will bring about a $1.37 service debt payment. He says this will bring about a 50 cents tax increase from what the city adopted last year.. "Now fully keeping in mind we dropped a $1.93 last year" he says "we're still ahead".
"Basically our target is to inject capital into the street at the point where if we don't fix is this year next year it would be more costly to fix it" Goeken says. To clarify, he uses the example of spot that this year would require crack seal to repair but next year would require an overlay which is much more costly. "We try to be targeted to make sure we inject the capital in that section of street at basically the last year that it is still a viable solution" he says.
The majority of the funding for the street project will coming from bonds, about $2.5 million of the $3 million. The last portions will come from the local options sales tax.
Nothing from the budget work shot is approved in full by the City Council at this time. The budget will be official after the Board's final review and approval in March.